Welcome to Бukva
Добро пожаловать!
The creative online space for learning Russian and modern Russian culture.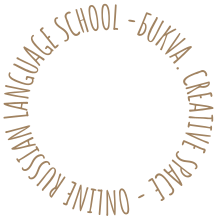 The word is the basis of language and the letter is the basis of the word.
The word Bukva (that means letter in Russian) in the Russian language also means the name of the most familiar European tree (Buk).
Since we've begun to talk about it we felt something from wisdom, knowledge, history, smth. from Slavic soul, its similarity and differences. There`s much of such feelings here, but the most important is that Bukva is smth. about love for the Russian language. You`ve already felt it, haven't you ?
So, fell in love with the Russian language as we do.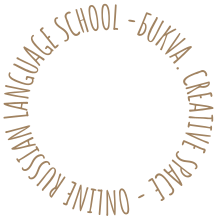 Привет Как дела Толстой Спасибо Россия Пока Матрёшка Балалайка Мир Друг Икра Сибирь За здоровье Поехали
Бukva. Journal